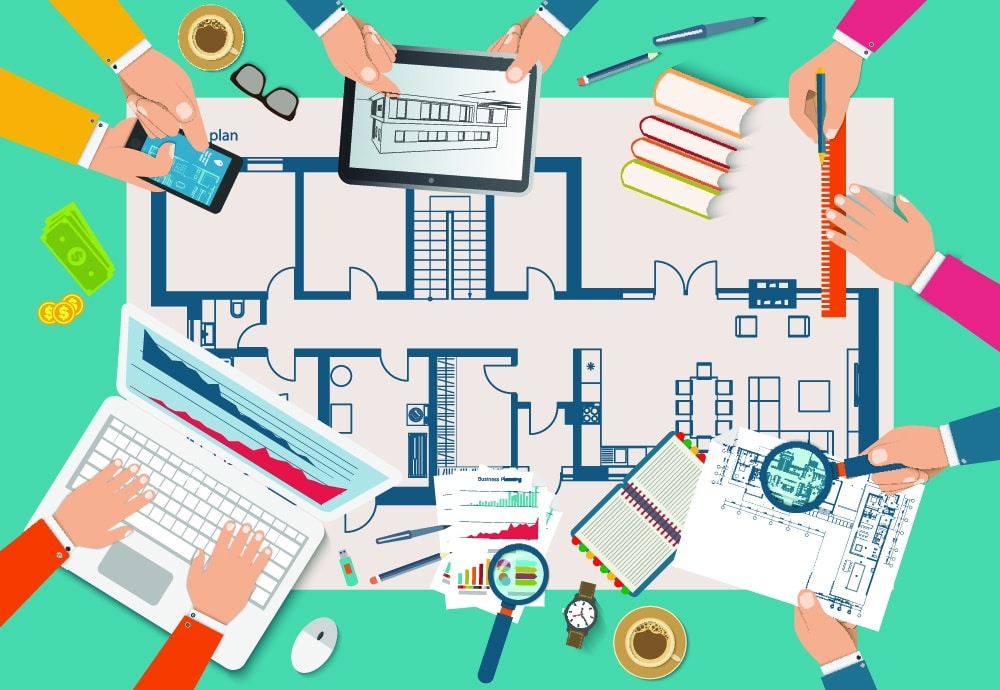 Our Home Remodeling Process
Every successful company has adapted systematic steps that are key in providing excellent service and a positive experience. Here at Next Level Remodeling, we integrate every project into 5 easy steps and guide you throughout the process. Our system was designed to streamline the otherwise cumbersome design build format commonly used, while still maintaining the highest attention to detail and quality.  Experience, organization and talent allow us to be seasoned vets in all aspects of renovation work from: design – layout, estimating, financial advisement, staging – decorating, material – installation recommendations and production. We truly take all of the stress out of the notoriously difficult planning/production process.
Step 1
Once you have called Next Level Remodeling we will schedule an in home consultation meeting with one of our Home Improvement Specialists to go over; your wish list, preliminary budget, layout, material recommendations, and trouble-shoot any pre-existing conditions that may affect your new project. Prior to arriving for our first appointment, a welcome pack will be emailed out containing useful information regarding our company.  You are encouraged at this time to research and do additional homework on the company prior to our second appointment which will be scheduled no more then 7 days after our initial visit.
Step 2
For your convenience, we will meet again at your home to present a preliminary design, layout, 3d rendering, and an estimated range of project costs. This appointment is fun and really showcases the possibilities that may have once been hard to envision. Ideas really start to surface at this meeting and we can begin to make adjustments as we see fit. At the end of this consultation, you will have a great understanding of what is included in your preliminary budget and why Next Level Remodeling is the right choice for all your home improvement needs.
Step 3
Assuming that you have decided that Next Level Remodeling is the right fit for you, we will jointly enter into a Development Agreement which reserves time and allows us to finalize your design, material selections, and package your project. At this time, we will finish your layout, make selections, prepare permits – zoning applications, provide a tentative start date, finalize pricing, and reserve materials. Once these steps have been completed, we will be able to enter into a Final Project Agreement, complete with every detail pertaining to your job. A pre-construction meeting will be scheduled at your home to go over the final details and prepare you for production. A personal introduction to your Project Superintendent will be at this time. Logistics will be the topic of conversation for that particular meeting.
Step 4
Now that we have come to an agreement and you have met the key personnel involved in completing your project, we begin! Your Project Superintendent will provide you with a job plan, so you may follow along and track the progress of your project. We hold an open forum for communication to allow continuous feedback and updates from both parties. A final punch list and quality check will be conducted at the end of your project to ensure that we have left you with an A+ project. Your job will be complete as Step 4 closes and your warranty period begins.
Step 5
We come back after your space is fully decorated and take some after photos so we may share the amazing transformation. We will also follow up to see if any warranty items need to be addressed at this time. We greatly appreciate the opportunity to work with you and respect the great commitment you have made to allow others to work on your home. Our end goal is and always will be to exceed your expectations every step of the way leaving you with a space to be proud of.